---
Previous Workshops Offered:
Stretchy Silky Goodness!
​Stretchy silks are used to get a little 'give' when doing drops or transitions. We get all wrapped up just to unravel again. It's the same silk you're used to, but we'll look at it with a different perspective and change up your usual landings and climbing techniques. Must be able to climb and invert at top of apparatus.
---
Corde Lisse (Rope)
A vertical apparatus made from a rope core with a soft smooth or textured cover. Ideal for skills that require a lot of grip or momentum. Corde lisse is also a great apparatus for strength training and conditioning.
Beginners: We will cover the basics such as climbs (including toe climbs!), inverts, footlocks, one-hand holds and more. Even if you have mastered these on silk or sling, you will find the rope has a much different feel, making some things easier and some tougher. There are a lot of skills that can be taught from the ground, and if you have trouble climbing silk you might be pleasantly surprised when you try to climb rope.

Int/Advanced: Mixing strength with ease. Rope is a great apparatus for simple moves, but sometimes the simplest moves require the most strength. We'll accompany them with smooth transitions, and a little momentum. If you're still working on strength for those moves, don't fret. Gracefulness is welcomed on rope and is a great place to fine tune skills and get stronger in the process. Must be able to climb and invert at top of apparatus.
Powered by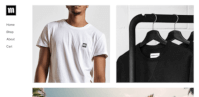 Create your own unique website with customizable templates.